INSPIRE, CONNECT AND LEARN WITH OTHER LOCAL AREA BUSINESS WOMEN
We are currently recruiting bright, energetic, and enthusiastic members of our community to participate in our Mentorship Program, as part of our new Women In Business Program. This initiative is designed to pair professionals who have leadership potential with more seasoned and established professionals in a mentee-mentorship relationship.
There is no cost for participation, however, you must be a member in good standing with the Apache Junction Area Chamber of Commerce. The Apache Junction Area Chamber of Commerce new Mentoring Program can provide you with the tools you need to gain a real career advantage and enhance your personal growth.
Participation in the program can help you to:
Enhance your network of local area professionals
Overcome obstacles to achieving your goals
Maximize your learning and development
Become more involved in the local area business community
The mentorship program runs from April to September, during which the mentor and mentee will be expected to meet at least once a month for an hour or more. The obligations of this program end with graduation in September, but the relationship between the mentor and mentee often lasts for years providing a valuable source of insight and counsel to the mentee.
Thursday, March 4
11:00 am - 12:00 noon
Speaker: Evelyn Casuga, Governing Board Member of Central Arizona College
Topic: Women in Business: Yesterday, Today and Tomorrow
March is Women's History Month and we will be honoring those that came before us and how it relates to todays world and the future. Join us for this inaugural event as we will also introduce this new FREE program for our members and all the elements including the speaker series, mentor/mentee program and Business Woman of the Year Luncheon where we will honor our Apache Junction Area Businesswomen.
THANK YOU TO OUR SPONSORS: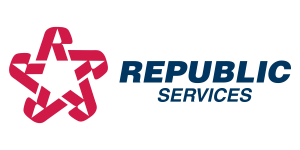 SILVER - Salt River Project