Know someone looking for a job? See below for current job openings. Have a job opening at your business? Contact us so that we can help you find the perfect candidate.
Personal/Commercial Lines Insurance Representative
A and H Insurance, Inc. (dba Judy Holder Insurance) has been in the insurance industry for over 60 years servicing Personal, Commercial and Benefits clients. We are looking for someone who is experienced or willing to learn the world of insurance as a full-time Personal/Commercial Lines Insurance Representative. In this role, you will obtain benefits (including PTO, 401(k), health insurance, etc.), competitive compensation, and an opportunity to grow. This role will primarily be focused on servicing our new and existing clients.
MINIMUM REQUIREMENTS:
Current Arizona Property & Casualty License or willingness to obtain it in an agreed upon time frame
Must continue to meet continuing education requirements for license renewal.
To apply, email your cover letter and resume to mschreier@aandhins.com or apply using Google Forms
Line Cook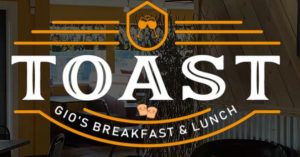 Toast Gio's Restaurant
Now hiring for Cook & Prep Cook positions
Competitive Pay (DOE)
Every night OFF!!! Closed on Tuesday
Apply in person at 1422 E Broadway Ave Apache Junction, AZ 85219
Mountain View Funeral Home - Front Desk  - Full Time
Applicant must have the ability to communicate effectively, and have a working knowledge of MS Office products. Applicant must have some type of graphics/photo editing software knowledge is strongly desired.
Rotating Saturdays
Professional appearance
Ability to multi-task
Knowledge of proper phone etiquette and screening
This is a full-time position requiring at least one Saturday per month.  Mountain View offers medical, dental, vision, 401k. Send resume to nmaxie@mvfuneralhome.com
Cook Insurance - Customer Service Manager

In business in the Apache Junction area since 1977. Our agency is looking to hire a full time customer service manager with a property/casualty insurance license. Salary plus commissions, medical benefits, and paid time off. Great place to work. If you know of someone who is interested please send resume to steve@cookinsure.com.
KRDE-FM 94.1 Office Assistant
KRDE is looking for an office assistant to be responsible for handling clerical tasks in our office. KRDE is looking for an office assistant to be responsible for handling clerical tasks in our office. (This could be a full time or part time position, but regular working hours would be required.) In order for you to be selected as a candidate, you will need the ability to write clearly and be proficient with word processing applications.  Must be willing to learn software systems used by radio station and be open to learning different tasks important to the operation of the station.
It would be a plus to be proficient in social media skills or have some experience with webpage maintenance.  Must have ability to work well under limited supervision.  A pleasing personality with strong communication skills is also highly valued.
Please submit a resume to admin@krde.com if you are interested in applying for this position.
KRDE-FM 94.1 Sales Representative
KRDE-FM is a small independently owned radio station with it's office located in Globe, Arizona. But we are unique in that we cover most of Central Arizona. At KRDE we would be nothing without our successful sales team.  We are seeking a qualified sales representative to help us sell the products and services that our customers have grown to rely on.
The sale representative should have a strong understanding of the sales process, excelling at generating leads, building relationships, and closing deals.  The ideal candidate will be a quick learner with strong negotiating skills, and the ability to showcase our offerings in a compelling way.  Often tasked with giving presentations, attending networking events, and attending customer special events. It is essential that our sales representative be personable and professional. Please submit a resume to  admin@krde.com if you are interested in applying for this position.
Training Classes offered at Superstition Shadows Aquatic Center
 Our Junior Lifeguard program is designed for kids ages 11-14 who work as volunteers and gain valuable knowledge about what it takes to be a Lifeguard or Swim Instructor. They will learn important skills that can transition them into a paying job in the future. Our volunteers earn credits that can be used for any program through Parks and Recreation.  There are 2 options for Junior Lifeguard training this spring, Friday, March 18th (during spring break) or Saturday, April 2nd.  The training class is required for first time Jr. Lifeguards. Returning Jr. Lifeguards do not need to take the training class again, simply go online to www.apachejunctionaz.gov/employment and fill out a Jr. Lifeguard Volunteer application.
We are offering 2 Lifeguard Training classes this spring.  Lifeguard Training is being offered over spring break – March 7th- 11th.  Lifeguard Training- Blended Learning class meets April 9th, 10th, 23rd and 24th. This class requires an online portion to be completed prior to the first day of class. Learn valuable job skills including customer service, team work and responsibility along with the lifesaving skills necessary to help keep people safe around water.
There are 2 requirements to be considered for the Lifeguard Training classes. Each candidate must turn 15 by the final day of class as well as pass a pre-skills test. Testing is being offered on March 3rd and April 7th. It is free and requires pre-registration.
 The City of Apache Junction is transitioning from American Red Cross to Starfish swim lessons this season. We will be offering a Starfish Swim Instructor class for those interested in teaching swim lessons. Candidates must be 16 years of age.  This certification class will be done in a blended learning style, with approximately 10 hours of bookwork and videos to be completed at home and water skills in person at the pool. Dates are yet to be determined. If interested, please contact Jill Ruot @ jruot@apachejunctionaz.govRegistration for these training classes can be done online at www.apachejunctionaz.gov/onlinereg or in person at 1035 N Idaho Road Apache Junction, AZ
Fudge Maker/Sales
Looking for part time Retail Sales Associate and creative people to make fudge for our  very busy shop in Goldfield Ghost Town.  Work in the old west and meet people from all over the world.  Please apply in person at Mother Lode Mercantile in Goldfield.
4650 N. Mammoth Mine Road, Apache Junction.
Sales Representative/ Cashier
Kabat's Ace Hardware is looking for Sales Representative/ Cashier to provide excellent customer service and meet sales quotas for our business. Candidates with strong communication skills who can make customers feel welcome in our store will stand out. You will help identify client needs, present and answer questions about our products and services and recommend solutions. A positive attitude and a desire to promptly resolve potential customer issues or complaints will make you successful in this role. Ultimately, you will ensure that customers leave our store satisfied and you will contribute to the store's profitability.
725 W Apache Trail B3
Apache Junction, AZ 85120
480.983.9223
Volunteer Opportunities at new Dementia Care and Education Campus
Hospice of the Valley's Dementia Care and Education Campus is opening in early 2022 at 44th Street and Indianola Avenue in Phoenix. This campus will be a place where people can live life to the fullest and receive exceptional care for all types of dementia. From the earliest stages to the most advanced, loved ones and their caregivers will receive compassionate support and education to help ease a challenging journey.
A big component of this beautiful care comes from volunteers who visit with patients and families. We invite you to join our volunteer family and truly change lives with your companionship, conversation and laughter. The campus also has a need for volunteers with professional talents — licensed/certified hair stylists, nail artists and yoga instructors who enjoy pampering someone with a relaxing experience that lifts or calms the spirit.
To volunteer at the Dementia Care and Education Campus or with Hospice of the Valley, please contact Angela Hofler at ahofler@hov.org or (602) 739-4717. It may be one of the most fulfilling things you ever do!
MEDIACOM
GENERAL RESPONSIBILITIES:
As a Broadband Specialist I (Field Technician), you will be primarily focused on new installations of our cable television and broadband services. You'll drive a company van, go into customer homes, and represent Mediacom every day to our customers. You'll also learn and perform a variety of duties including installation, changes of service, additional outlet installation, disconnection of service, payment collection, and any special requests customers may have regarding installation.
BENEFITS:
You'll get formal training, company vehicle, company uniforms, tools, netbook, cell phone, health, dental, vision, generous discounts on services, education reimbursement, 401(k) with company match, pay increases through self-guided study and more! Call 480-935-1977 x5354 for more information.
PHOENIX METRO TOWING - APACHE JUNCTION
Phoenix Metro Towing is hiring Tow Truck Drivers. 2 years of experience is required. $16.00 an hour Starting pay. Overtime is available. The comprehensive benefits package is available after 90 days of employment. Please call our office at 480-423-4700 to schedule an interview.
PHOENIX METRO TOWING-APACHE JUNCTION
Phoenix Metro Towing is looking for an experienced Dispatcher for a fast-paced office. Must be detailed oriented, ability to multi-task, and have great customer service skills. Previous phone experience required. The comprehensive benefits package is available after 90 days of employment. Please call our office at 480-423-4700 to schedule an interview.
TORTILLA FLAT IS NOW HIRING
Tortilla Flat is hiring line cooks, dishwashers, expo, ice cream scooper, hosts, bussers, servers and retail cashiers. Enjoy beautiful scenic views on your way to and from work, plus, a positive, fun, work environment making top pay. CALL TODAY, START TOMORROW!! 480-909-6467     Address: 1 Main Street Tortilla Flat, AZ 85190
MVS TAGS AND TITLE
MVS Tags and Title are looking for an enthusiastic part time person to work the reception/greeter station.  Must have excellent Customer Service skills.  Meet our Vision, Mission and Core Values.  Fast typer, multitasker, and knowledge of Google sheets. Knowledge of MVD is not necessary. The hours are 1pm to 6pm Mon-Fri and Every other Saturday 8am - 4pm.  Please send resume to lfink.mvstagsandtitle@gmail.com or Drop one off at our office.  155 N Meridian Dr. Apache Junction, AZ  85120.
Apache Wells Country Club
Apache Wells Country Club is seeking candidates to complete our team in the Apache Bar & Grille.  We are accepting applications for Cooks, Servers, Beverage Cart Attendants, Bartenders, and Food Runners. Candidates must maintain a positive, cheerful and friendly demeanor with customers and co-workers and be able to work in a team environment.  Candidates shall be flexible in schedule and willing to work evenings, weekends, and holidays. Interested candidates may stop in to fill out an application or email resume to j.larscheid@apachewellscountryclub.com   Benefits include uniform, meals, and golfing privilege's. Apache Wells Country Club is professionally managed by Touchstone Golf.
HOSPICE OF THE VALLEY
Seeking CNAs/Certified Caregivers and RNs who want to join Hospice of the Valley, the leading provider of hospice, supportive and dementia care in Arizona. A mission-driven, not-for-profit organization, Hospice of the Valley employs compassionate, skilled professionals who set the standard of excellence for end-of-life care. Employees experience a culture of caring, mutual respect, flexibility and the opportunity to do meaningful, rewarding work. Whether on the front lines of patient care or serving in a supportive role, each employee contributes to our mission by giving exceptional care to those living with serious illness, loss and grief. Apply at hov.org/careers.
MULTIMEDIA ADVERTISING CONSULTANTS
Independent Newsmedia seeks multimedia advertising consultants for the Phoenix-area market, including the Apache Junction area.
Independent Newsmedia helps businesses reach local customers in and around the Phoenix area through digital and print media marketing. We're seeking team players who are diverse in best practices to help our local business communities thrive in an ever-changing world.
The multimedia advertising consultant role requires a highly personable, intelligent individual with the ability to lead digital and print focused sales efforts while maintaining an energetic, strategic and entrepreneurial spirit.
You will partner with clients to provide a broad set of solutions that include:
Building Their Presence: Digital, print, and other local awareness opportunities through community events
Growing Their Audience and Connecting with Readers: Company marketing solutions
Providing Excellent Customer Service: Manage leads and customers on a weekly/monthly basis
Knowing What Works: Research and share product knowledge
We are dedicated to helping our clients grow based on their unique needs. When they win, we win!
Base salary plus commissions. Email resume to Advertising Director Barb Wandling at bwandling@iniusa.org.
H&R BLOCK AT GOLD CANYON
H&R Block at Gold Canyon is looking for a senior level experienced tax professional.  A plus if candidate is Enrolled Agent or AFSP.  But a minimum of four or five years of tax preparation experience is needed.  Please call Trio Caldwell at 480-560-7941.
BARLEENS - (SEASONAL) – November through April 
Barleens is so busy that we need a Cook, Bartender and a Dishwasher! Contact Veronica at 602-568-6487 or email at veronica@barleensdinnershow.com
STATE FARM
State Farm Insurance is hiring someone for full-time billing and other service-related work in Mesa off of Signal Butte. Call Aaron at 480-984-3311 or email him at aaron.mcdermid.rebf@statefarm.com.
LOST DUTCHMAN REALTY
Lost Dutchman Realty is looking for a dependable Handyman to work on rentals that we manage. If you or know someone interested, please give us a call  480-983-5050
FRIENDLY AUTO CENTERS
Friendly Auto Centers is hiring for 2 Automotive Technicians and 1 Lube Technician both fullt-time positions.Located in Mesa, Just West of Higley Road on the North side of Main Street. Please call Erik at 480-830-9377
HORIZON HEALTH
Now hiring in Apache Junction for several positions. Contact employment@hhwaz.org or call 833-431-4449 to find out more.
VISITING ANGELS
Visiting Angels East Valley is in need of more people with big hearts to add to their angel squad. Contact Kim, HR Manager at hr@visitingangelsaz.com or call 480-833-8247.
.
ARIZONA@WORK
This resource has immediate job openings, job fair information, resources and more. Visit at https://www.azjobconnection.gov/ada/r/
UNITED STATES POSTAL SERVICE
Current opportunities include PSE Mail Processing Clerk and Mail Handler Assistants. Apply today at usps.com/careers
AZ STATE PARKS JOBS
Arizona State Parks and Trails has job openings for various positions. Find out more HERE
ARIZONA DEPARTMENT OF CORRECTIONS
Arizona Department of Corrections Rehabilitation & Renetry has full-time positions available in various positions. Find out more HERE.
ARIZONA DEPARTMENT OF ECONOMIC SECURITY
Arizona Department of Economic Security is hiring for mulitple customer service positions throughout the state. Find out more HERE.
SAFEWAY
Safeway is hiring in-store employees. Find out more HERE.
FRY'S FOOD STORES
Fry's Food Stores is hiring! To find out more click HERE.