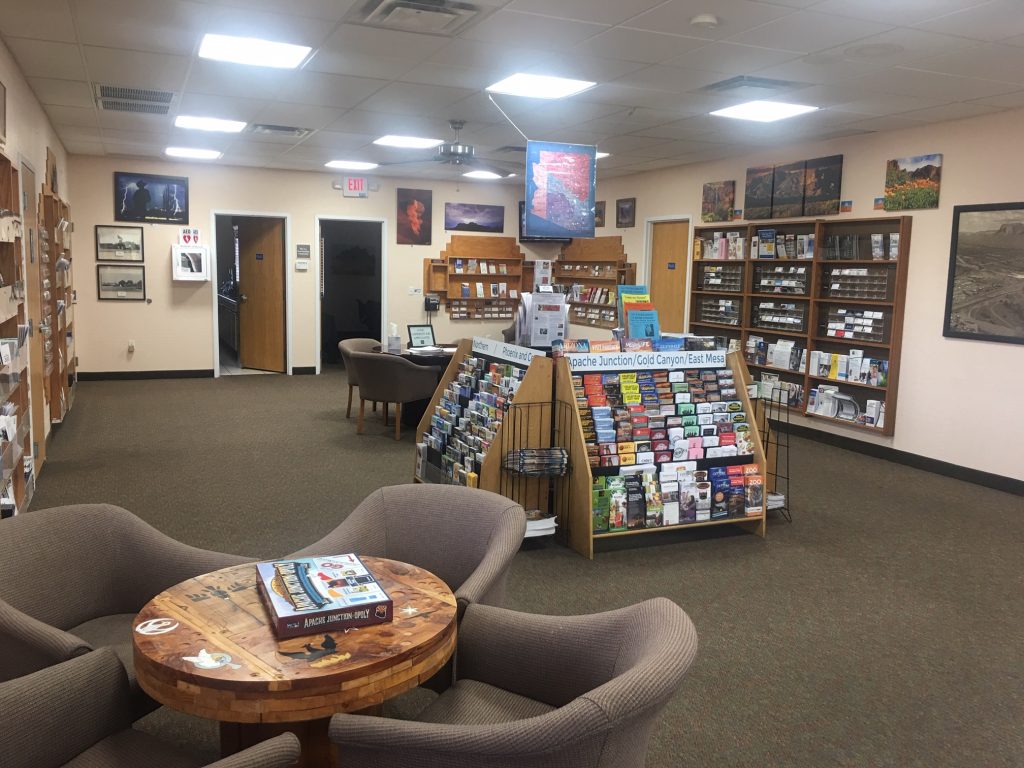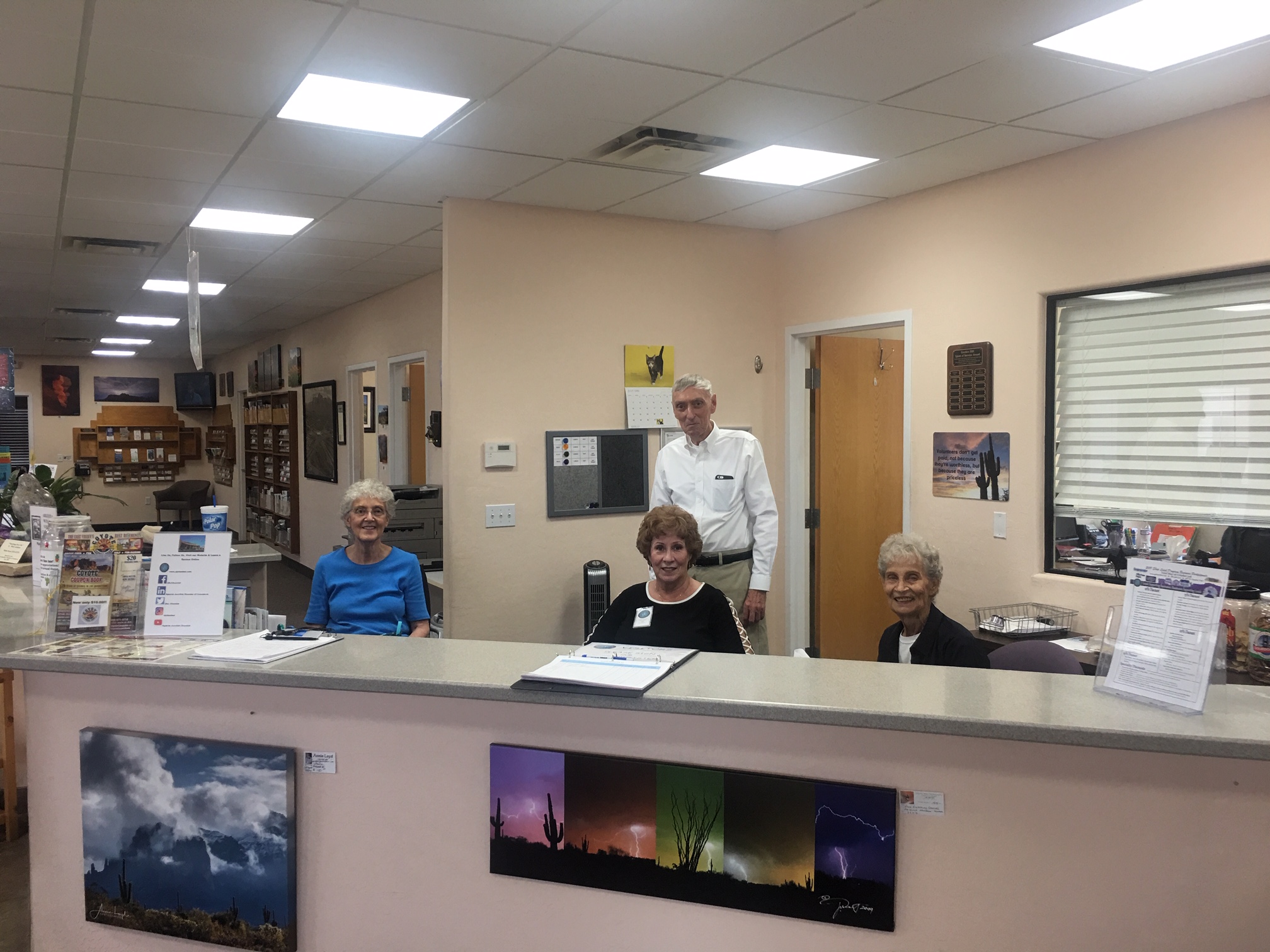 The Apache Junction Chamber of Commerce at 567 West Apache Trail, is an officially recognized Arizona Office of Tourism Visitor Center. With over 30,000 visitors coming through the center every year, the facility is the sixth most visited center in Arizona.
The quality customer service, provide by a team of 20 volunteers, gives this center a fantastic reputation among visitor centers. The depth and breadth of information available makes it a one-stop shop for tourist information.
Apache Junction is the gateway to fantastic outdoor tourism opportunities to the east and a cosmopolitan culture to the west. For both visitors and residents, the Apache Junction Visitor Center provides a 3,600 square foot facility full of local business information. The facility features a wall of current event notices and attractions in the area.
Complete with full AV capabilities, the conference room in the visitor center is available for your next meeting for a nominal fee.
If you are looking for fun, something to eat, a particular specialty item, relocation information or the perfect place to relax, stop by the Apache Junction Chamber of Commerce and Visitor Center and check out what we have to offer.
Learn more about the Visitor Center Here!
2022 Annual Visitor Center Report - Click Here